Or Freedumb Day?
Today, January 31, is the last day by my reckoning of ten of the most puzzling days in American history. Tomorrow is, according to a Q post of precisely three years ago, Freedom Day, February 1.
People who even loosely keep up with the phenomenon known as Q know that something corresponding to "Ten days. Darkness." (or Darnkess, as one unusual misspelling had it) should occur at some point in The Plan. Nobody has convincingly connected it with anything that has already happened, so it's considered to be something of a prophecy, or maybe it's more like forecasting. Promising? Teasing? I don't know. Could be we're a bunch of suckers.
The question for me today is: has it been ten days of darkness, as I have certainly experienced it? Or is it ten days, then darkness, as the Xiden administration fully lowers the hammer on us? Our enemies are rooting for a dark winter, and maybe that's what that alludes to. But I still believe in the American military.
What the heck do you think was meant by this?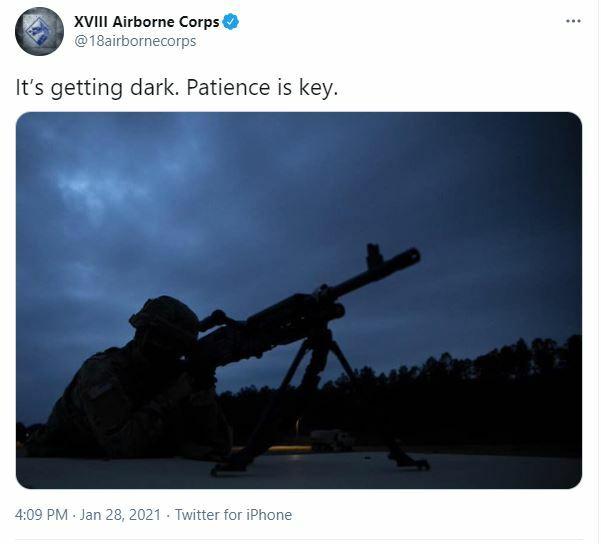 I'm still waiting to see a light start shining, and I'm being as patient as I can. I still believe the Q psyop was, or is, a purposeful revelation of the full depravity of our government, and I still believe there was, or is, a Plan. Like everybody else, I have no agency in what is happening at all, so waiting and watching and wondering is all I'm able to do.
Whatever happens, though, or doesn't happen, I know this: I am free. I am a Christian, and I am an American. So if this fake president retains his fake office, and he actually has enough wicked people in place to enforce his fake law, then I will remain a Christian, and an American, and he will remain illegitimate. I will resist. No real opportunities to do so have arisen just yet, besides the occasional trip to a supermarket or church sans mask. Honestly, though, we've been officially subversive since the day we decided to homeschool our kids, among other highly Christian and American behaviors to which we adhere, so we're not unfamiliar with the territory.
Some interesting things have happened to lead me to believe that we're not finished. Primarily, I believe it because this guy said so.
Trump and his impeachment lawyers have parted ways. Perhaps Trump knows he won't need them, or perhaps they've been frightened off.
Xiden's panicked rush to put out such a ridiculous number of executive orders in his first week, plus the mainstream media's obsessive focus on "Qanon" (which isn't even right, it's just Q) lead me to believe that they find the narrative as compelling as I have, and they're terrified of it. They're also trying to pin the Gamestop hedge fund fiasco on Q, which, for all I know is more accurate than not. This was orchestrated by somebody, and the somebodies who have been exposed and harmed are not friends of America.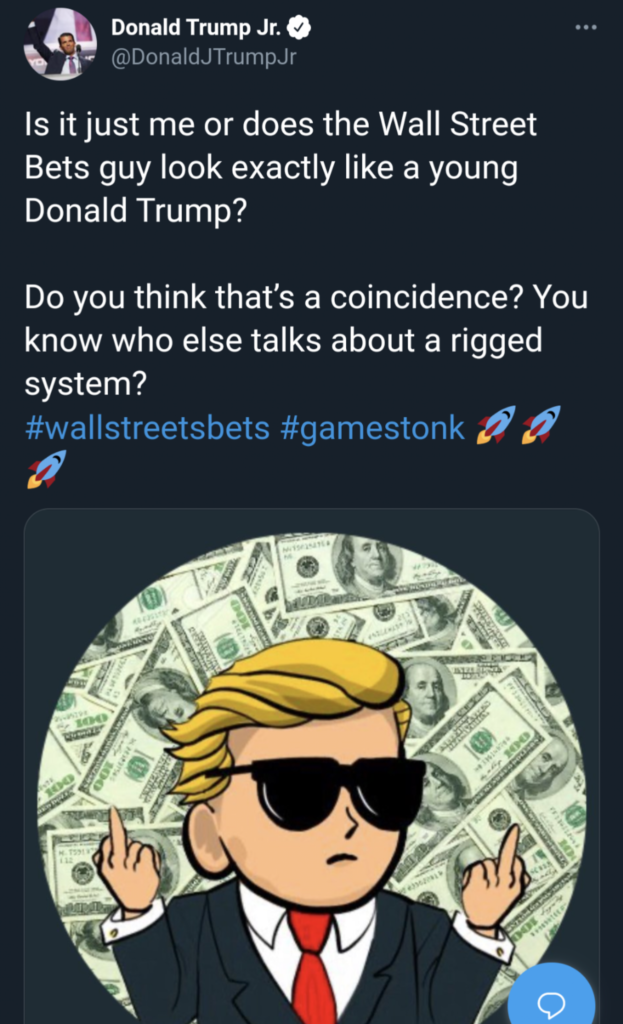 So yeah, I'm feeling kinda chill. Here's to tomorrow, Freedom Day, may it dawn bright and clear.